Student Profile: Mark Southwell
Mar 4, 2019
"I am just blown away how God has taken me from a life about myself to a life excited to serve and teach others," says SCS student Mark Southwell. "After the birth of my daughter, God opened my eyes in a way that is tough to describe in a few words," he tells us.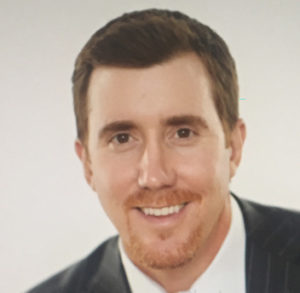 A Houston native, Mark found his way to South Texas in 2008 to help open the first Morgan Stanley office there. Now as a certified financial planner at Raymond James, Mark enjoys helping families achieve their goals as he walks with them through the investment process.
However, as a Sunday School teacher for the past 15 years, Mark wanted to continue his education outside of work. "I was first introduced to Stark by my pastor," Mark tells us. "I had felt for some time that I needed to pursue a theological education, and so I answered the call so to speak."
"If you feel the Spirit nudging you in this direction, be bold and step out in faith," he encourages other people interested in Stark. "I've learned so much about how God's plan is even greater than I can comprehend and how He has been working through difficult situations throughout time."
Outside of work and classes, you can find Mark as a deacon and teaching high school Sunday School at Calvary Baptist Church. He loves spending time with his wife Nicci and their two children and enjoys golfing, sporting clays, and fishing.