Student Profile: Brook Dwyer
Nov 30, 2018
As an unpopular middle schooler in Alabama, Brook Dwyer was attracted to the message of God's all encompassing love. "I was always curious about God and faith, but it wasn't until the summer I turned 13 that I decided to be a follower of Jesus," Brook shares. A few years later, Brook attended Troy University in Alabama, but she eventually found her way down to South Texas where she is now a stay at home mom and writes curriculum for Christian camps.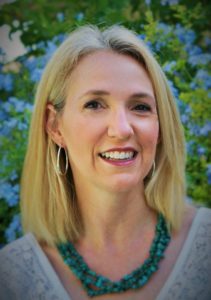 "My husband was the one who got the information and encouraged me to attend Stark College & Seminary," Brook tells us. "I had been writing for many years, and he thought this would be a great opportunity to receive theological training." A member of the Logsdon graduate program, Brook was able to enroll in classes that challenged her and helped develop her writing even further. In addition to increasing her theological knowledge, Brook also learned another valuable lesson here at SCS.
"God's followers are way more diverse, in many ways, than I thought. Christians can have different political views, educational backgrounds, and thoughts on worship, yet we love God and are trying to worship the best way we know how. We don't have to be the same," she now realizes. She encourages new students to come with an open mind and be prepared to grow. 
While Brook has been challenged in many ways at SCS, her favorite part of her experience is the diverse community of students and faculty. "This is a safe space to ask questions that we might not feel comfortable asking in church," Brook says. "Growing up I always thought seminary was just for pastors, but I now know seminary is for anyone who has a calling to know the Lord deeper."