Stark College & Seminary Forms Academic Partnership With South Texas College
Apr 17, 2019
McAllen, TX – April 16, 2019 – Stark College and Seminary has signed a memorandum of understanding with South Texas College to create an academic relationship between the two higher education institutions. "I am excited for this partnership as it will allow me to continue my education at both colleges. When I decide to pursue my Bachelor of Arts in Ministry degree at SCS, I will be able to get the assistance I need," shares current SCS and STC student, Ruben Rincones. This MOU ensures ease of transfer for our students who require general education courses, as well as the promotion of SCS degree programs at South Texas College.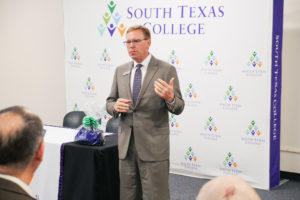 On Tuesday, May 16, Dr. Tony Celelli signed a MOU with South Texas College in McAllen. South Texas College is located near the SCS McAllen extension site. "Part of our academic strategy is working with other colleges to help our students have a set pathway to achieve their calling," says Dr. Tony Celelli. "We are excited to serve South Texas College students while they answer their call."
The benefit of this MOU for South Texas College is to provide a smooth transition for potential bachelor students who wish to continue their education in the Bachelor of Arts in Ministry at SCS. In exchange for an easy transition for their graduates, South Texas College will promote SCS and its programs in their transfer office. "You will get the most well prepared students who are dedication to the mission of Stark College & Seminary," promises South Texas College president, Dr. Shirley Reed. "We do not have any comparable programs for ministry and are excited that all the general education courses taught at STC can be transferred to Stark."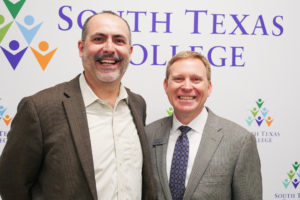 SCS is extremely excited about this opportunity to partner with another local South Texas college. We look forward to a bright future of jointly assisting South Texas students to reach their educational goals!