SCS Attends Educational Roundtable in Washington, D.C.
Jun 26, 2019
Wednesday, June 26, 2019: Dr. Jena Dunn, Provost of Stark College & Seminary, attended a roundtable event in Washington, D.C. held by the Council for Higher Education Accreditation (CHEA). The event was held to provide an opportunity for communication between CHEA members (higher education institutions and accreditation agencies) and educational policymakers surrounding the topics of accreditation and federal policy. The event consisted of question and answer sessions between CHEA President Judith Eaton, representatives from both sides of the partisan line in the House and Senate, and members from the U.S. Department of Education (USDE).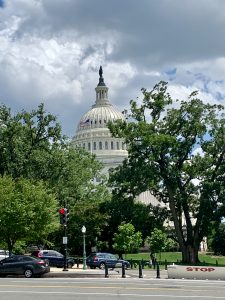 Discussions at the event centered around proposed regulations on accreditation, innovation, and other topics which were published by the USDE on June 12, 2019. These proposed regulations reflect draft consensus language approved by the negotiated rule-making committee that met earlier this year. Negotiated rule-making is the process used by the USDE for stakeholder representatives to meet with the USDE to negotiate terms of proposed administrative rule or regulatory change. There are a number of broad areas where accreditation will be directly affected by the proposed regulations. These include, but are not limited to: increased expectations by USDE concerning student achievement, more flexibility for innovation for institutions, changes in provisions for respect of religion mission, protection for students through enhanced disclosure, and new avenues for student aid for non-institutional educational offerings. Discussions at the roundtable revolved around these areas as well as the potential for reauthorization of the Higher Education Act.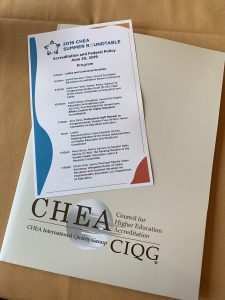 Decisions made in the House and Senate regarding the proposed regulations and the Higher Education Act will directly impact accreditation agencies and ultimately the institutions they accredit. Attendance at this event provided Stark College & Seminary and its administration an inside look at what accreditation and educational policy changes might occur in the near future, so that we can prepare for any changes that might impact our institution, students, and constituents.