A Family on Mission Together
Jan 29, 2019
Months before our first trip to Mexico, I sat down with both of my parents to share with them God's call to teach people in the church how to share the gospel and evangelize. I shared that one of the key parts of the training is teaching believers how to share their testimony. That day, I sat down with my mom and dad around their table and had them practice their testimonies with each other. There were tears, there was joy, there was forgiveness, and there was love. This was the first time my parents ever shared their testimonies with each other, and as they confided in one another, we were all overwhelmed by how much the grace of God has transformed each one of us.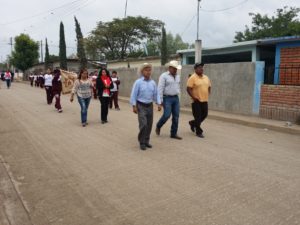 Over Christmas break, I was back in Mexico and needed someone to accompany me to a nearby town. I wanted to visit the people we prayed for on our first mission trip in November. My parents generously volunteered to go with me. As we prepared to head to the town, we met a young mother with two children that needed a ride to the same town. My mother offered them a ride. As we traveled together, I began to share with this young mother the reason we were visiting the town where she lives. I told her how we came to know the people of the town and that our goal was to share who Jesus is and what Jesus can do in everyone's life. As I stopped talking, my father began to share his testimony of forgiveness and repentance with her.
To me, it almost seemed like a dream to be sharing this experience with my dad! Hearing him declare his life and his repentance and his belief In Christ was incredible. More astonishing was the fact that this young lady kept repeating to my dad, "I remember how you used to be." By the time we arrived at her house, my dad had presented the gospel, communicated how completely Christ can change our lives, and prayed for this woman and her family.
After we left her house, we went to see the people we originally planned to visit. Filled with a newfound boldness, my dad prayed for every person that we visited and continued sharing the Gospel. All I can say is that the ministry we started in Mexico is now a family mission.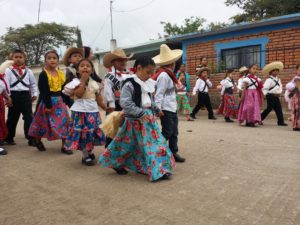 As I write this back home in Corpus Christi, I can't help but think of the ways in which SCS has equipped me to serve others in Mexico. One class in particular, Principles of Teaching in the Church taught by Dr. Chris Stapper, has greatly influenced my ministry. In that class, I learned many people have knowledge of the Bible but not everyone knows how to apply that knowledge to their lives. As pastors and community leaders, it is our responsibility to help everyone apply the word of God to their lives and to our world. I am humbled and honored to transfer this information from the classroom to my community in Mexico, and I can only imagine the ways in which God will continue to work through my family and through the men and women here at Stark College & Seminary.
Written by: Marco Barron
Read About Marco's First Trip at https://stark.edu/a-mission-close-to-home/