To find books in the SCS Library a student can do so using CampusSIS. Follow the steps below:
First, login to CampusSIS. In the main navigation click "Students" then "Login" in the drop down menu.  The CampusSIS login is the first item on the page. (Notice: CampusSIS does not work on Internet Explorer)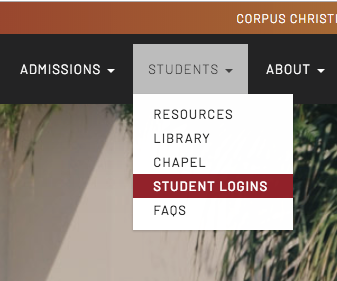 You will enter your SCS email address and password into the corresponding fields. Your email address is your first name.last name@stark.edu. For example, John Doe's email address would be john.doe@stark.edu.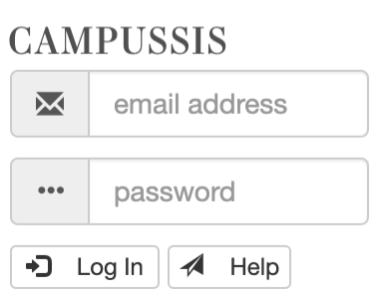 Once this is completed, click the "log-in" button. Then click "welcome back" to continue to the next step.
On the Welcome page, you will see the Navigation Bar in the upper left corner. Click "Navigation," and then click on "OPAC: Library Catalog.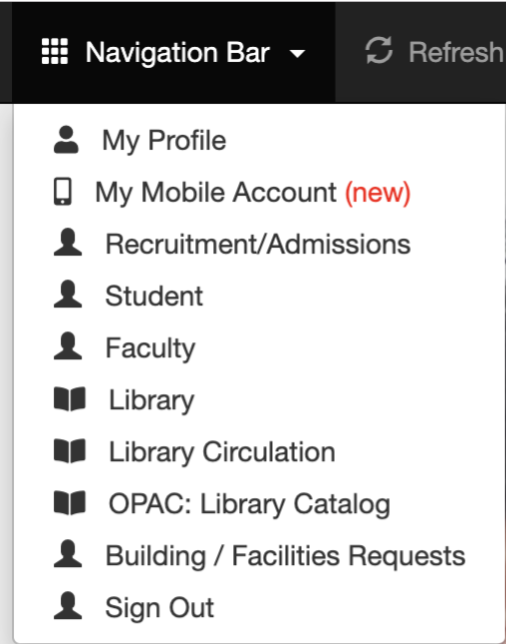 Next, use the "Search By" dropdown box to select the field you wish to search by. If you are not sure which to use, you should probably stick with "Subject." Then, use the search bar to type in your search terms. Click "Search Catalog" to search for books.